Lifestyle
CHRISTCHURCH NZ 1996-2008
Zoe lived in Christchurch New Zealand from 1996-2008. Christchurch is a beautiful city with so much open space, beautiful gardens, parks and beaches where she owned a house close to the Waimak River. This was a great place for recreation to walk dogs, off roading, jet skiing and similar activities. Zoe had three dogs in New Zealand; a Dalmatian, a Weimaraner and Doberman called Tilman, Jae and Benson. Zoe is a massive dog lover and believe they are a great leveler, especially while training full time as a professional athlete in New Zealand. No matter what is going on in the world, each day dogs are so happy to be alive! To watch the simplest of things make them so incredibly happy is a constant reminder that life should be simple and fun. LIFE IS SIMPLE ITS US THAT MAKE IT COMPLICATED! No matter win or lose a dog will always be there to lick your face at the end of the day. As long as we get satisfaction from what we do, and strive to give our best, life is fulfilling and rewarding.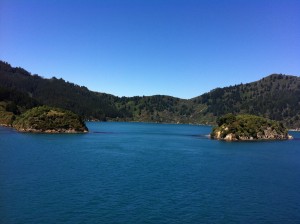 BOURNEMOUTH UK
Zoe moved back to the UK fulltime in 2008 and now currently lives in Bournemouth, less than a mile from the beach. She bought a rescue Doberman called Otto who died suddenly of a heart attack in early 2015 and Rupert, a Hungarian Vizsla, who is now six. Zoe brought a new brown and tan doberman called Kaylo and 11 months later adopted a black and tan doberman boy called Louis. Being only a few miles away from the Christchurch here in England, the beaches are just a pretty as in Christchurch New Zealand and the climate is warmer than in the North of England. The New Forest is only a short drive from Bournemouth and close to major cities and docks such as Portsmouth and Southampton.
WWF and RSPCA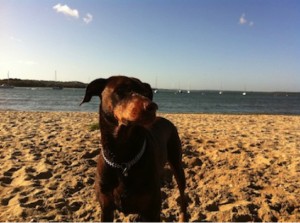 "Animals do not judge or care how many records or medals you have, they just love you for you" This is especially true for dogs for as soon as you walk through the door, they are just as excited to see you as they were the last time…even if its only been five minutes! Zoe is a member of the RSPCA and supports "Dog Trust" and "Pets In Need Of Vets" charities. She also donates a percentage of her swim clinic profits to dog charities, the most recent to the Australian koala rescue centre during the bushfires.
https://www.dogstrust.org.uk/?gclid=CJSZsZq8pcsCFekp0wodkDoPhA
Zoe donated all her £5000 prize monies from winning the BBC Superstar's Show in 2002 to to a local dog's home in London and despises animal cruelty. Zoe recently adopted a Snow Leopard from the WWF last month, which is really cool thing to do, so if you want to adopt an animal of your own please visit:
https://support.wwf.org.uk/adopt-a-snow-leopard
Qualifications
During 2006 Zoe completed and passed her NZ qualification in Personal Training and became REPS qualified. This has been great as it allows her to work in gyms and provide strength and conditioning work along side of her swim coaching. In 2010 Zoe became ASA Level 3 swimming coach qualified. "I love the coaching aspect of swimming, just as much as i did swimming and competing myself. I find it very rewarding and challenging and have been lucky enough to work with a wide range of swimmers and coaches all over the world".
After being back in the UK, Zoe coached at the University of Bath and was the Head Coach of Street & District Swimming Club. She then took over the Head Coach role at Chard & District Swimming Club in Somerset and combined both to create the successful CHEETAS Performance Squad. Within two years of setting this up the CHEETAS made the National Arena League final finishing 7th Nationally. Zoe was  the Head Coach at Bournemouth Collegiate School for eight years where she has helped set up one of the leading swimming clubs in Dorset and build a successful swimming academy. Zoe took over the Head Performance Coach role at Winchester City Penguins www.wcpsc.org.uk in February 2019 and is coach of the British record holder 50m Breaststroke Imogen Clark https://www.instagram.com/imogen_clark7/?hl=en and European Junior and World Junior medalist Kayla van der Merwe https://www.instagram.com/kaylavdm.xo/?hl=en.