Winchester City Penguins Swimming Club
Winchester City Penguins Swimming Club
Zoe Baker – Head Performance Coach
Coaching Profile and Qualifications:
UKCC/ASA Level 3 Senior Coach
Swim England Talent Coach 2020
International Swimming League coach (ISL) 2019 Energy Standard
GB Breaststroke Coach
Head Coach of England Talent Development Squad 2016/2017
New Zealand/REPS Strength and Conditioning qualified – Level 3
Full Member of UK Coaching
           
Sporting career summary:
Commonwealth Champion 2002 (Swimming – 50m Breaststroke)
Four time World Record Holder 2020 (Swimming 50m Breaststroke)
European Champion 1999 (Swimming – 50m Breaststroke)
World Championship Bronze Medallist 2001-2003 (Swimming – 50m Breaststroke)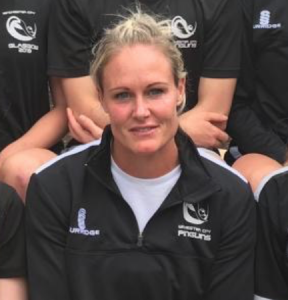 Coach Career Summary:
Zoe was one of the GB National Breaststroke coaches in 2011 and is currently part of the England talent development programme. She was the Head coach of the "CHEETAS" Performance Squad from 2009-2011 and headed both feeder clubs Street and District and Chard and District.
Zoe was the founder of the Bournemouth Collegiate School Swim Academy in 2011 and worked as the Head Performance Coach between 2011-2019.
Zoe coached the University of Bath Senior team in 2008-2009 leading the Strength and Conditioning proramme there and coaching the sprint programmes, for a range of athletes from international and national level through to University and age group level.